Puzzles
Equal lengths
The picture below shows two copies of the same rectangle with red and blue lines. The blue line visits the midpoint of the opposite side. The lengths shown in red and blue are of equal length.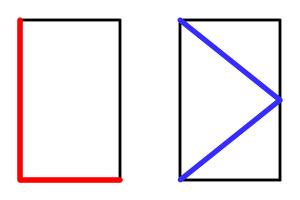 What is the ratio of the sides of the rectangle?
1 December
What is area of the largest area rectangle which will fit in a circle of radius 10?